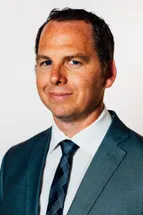 DR. MATTHEW ADAMS
Doctor of Chiropractic
Dr. Matthew Adams's focus is to relieve pain and bring proper motion back into the lives of his patients through total body health.
He began his training as a health care professional at the University of Tennessee before graduating as a Doctor of Chiropractic from Parker College of Chiropractic in Dallas, TX. Along with his Doctorate, Dr. Adams received a Bachelor of Science in Health and Wellness and a Bachelor of Science in Anatomy. He has practiced in Washington State, New Mexico and Northern Virginia before finding his home here in Charleston. Dr. Adams is Board Certified in Applied Kinesiology by the International College of Applied Kinesiology with over 400 hours training. He is currently working towards his Diplomate in Nutrition through the Chiropractic Board of Clinical Nutrition and has also had extensive training in Chiropractic care for animals.
He was born in Winchester,TN and moved around the south with his family due to his Father's NASA carrier. Dr. Adams loves the beach, spending time with family. He enjoys singing (he is an amazing first tenor), playing soccer and any other sport.

Before his health care studies began, Dr. Adams served as a full-time missionary for two years in Colorado for the Church of Jesus Christ of Latter-Day Saints.
He is a fantastic and wonderful husband and father of two daughters. Adolina (9) and Emma (6). When not at work he is found playing video games with his family, at the beach or with a soccer ball. He loves all thing University of Tennessee. We believe he bleeds orange. Dr. Adams will make you feel like family.
CORI ANN HARRIS-ADAMS
MyoTherapist
Cori Ann has been a practicing myotherapist (Myo; meaning muscle)since 2008. She graduated from Parker College of Chiropractic- School of Massage Therapy in 2008, during which time her husband, Dr Adams was completing his Doctorate in Chiropractic.
She has worked closely with chiropractors, naturopathic doctors and physical therapists. She has experience with myofascial release, prenatal massage, neuromuscular technique, cranial sacral technique, orthopedic massage, fibromyalgia, trigger point therapy, and plantar fasciitis to name a few.
Cori Ann is the mother of tthree beautiful energetic girls that make her life bright. She has a Bachelor of Arts in Biology from George Mason University and an Associates of Arts in Theatrical Performance and Production from BYU-Hawaii. She served a full-time mission for the Church of Jesus Christ of Latter-Day Saint in Valdivostok, Russia and Sacramento California. Her focus is to allow for proper communication between the muscle and the nervous system, to get your life back into motion.
---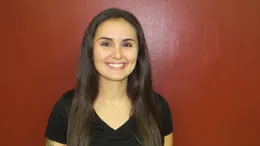 LAUREN THOMPSON
Chiropractic Assistant and Office Sunshine
Lauren Thompson was born and raised in the Charleston area.
She graduated from Charleston Southern University with a Bachelor of Science in
Kinesiology with a focus on biology and nutrition. She is also a licensed physical therapist assistant.
She loves the color purple, having second breakfast, listening to music, and cats! When not at work or working out Lauren is spending time with family and friends. She is a NASM certified personal trainer and passionate about health, fitness, and overall wellness. At Motion Dynamics Chiropractic she leads patients through Dr. Adams's specifically tailored exercises to improve strength and posture.
---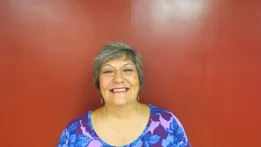 DARLA BARNETT
Office Manager and Super hero
Darla Barnett has been the Office manager since 2013. She knows all things billing and can answer basically any question. This super hero was born and raised in rural Pennsylvania. She graduated from Brigham Young University with a Bachelor of Arts in Interpersonal Communications. She owned and operated a catering company (The Lunch Bunch) for eight years before moving to Charleston.
She loves to read and to write. Darla has a beautiful singing voice and plays the piano. She is a member of a book club and a memoir writing group. Darla has six children and eleven grandchildren! She is also actively involved in her church. She loves the beach, banana popsicles, and the Ravenel Bridge…which are three of the reasons she moved to Charleston. Darla moved to Charleston in 2012 and has loved every minute that she has been here. Darla is definitely a Yankee by birth, but her heart is Southern!
Darla will make you feel welcome and you will become part of her big family.